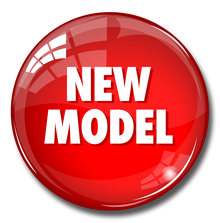 saddle info
The Arlando has a deep seat, and you are really tucked in between the Cantle and the front off the blocks. Like all the other models from us, this is really a saddle which will fit a "really" short backed horse. 
Arlando : Close contact mono flap saddle , for normal withered horse with curved back
* Seat : Deep Seat
* Leather : Soft Italian leather
* Twist : Narrow 
* Tree : Carbon fiber and adjustable on the spot
* Panels : Short back panels
* Colors : Black , Brown , Navy Blue
* Knee rolls : Outside Small or Long block
* 100% wool flocked
* Flap size : standard 16"
 * Gullet: we provide a gullit at least 4 fingers wide for clearance of the horse spine
* Seat size : 17", 17,5", 18
Delivery time: Custom made : between 4 and 6 weeks
Make fitting appointment now
Saddle information

If you buy a saddle, fitting to your horse is included.

No extra's!
Shipment

Liability shipment:
MacRider never can be held liable for any delays, which can occur by US customs, and or decisions made by Federal Government that may lead to late and or inability to deliver ordered items.
Delivery time

Custom made : between 4 and 6 weeks